For any enquiries regarding the status of SAPS firearms application or renewal please complete the form. CLICK HERE.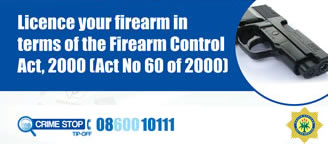 For Enquiries: Please contact FLASH Call Center at 012 353 6111 or email on cfrenquiry@saps.gov.za
saps firearm status enquiry
Please supply a Reference number or Reference Number and Serial Number or ID number and Serial Number to search on.
If you could not trace your application/renewal or would like more information regarding your firearm application/renewal please contact the police precinct where you applied.