Application for the 2022 academic year is open.
Closing date: 31 October 2022
Go to, https://www.cut.ac.za/application-process
Online Application Submission for Admission
This page will guide you in the process to complete and submit your application to the Central University of Technology, Free State (CUT) online. Follow all the instructions carefully.
Familiarise yourself with the CUT Admission Process
Allow for a 4 to 6 week period for feedback from date of application, then check application status.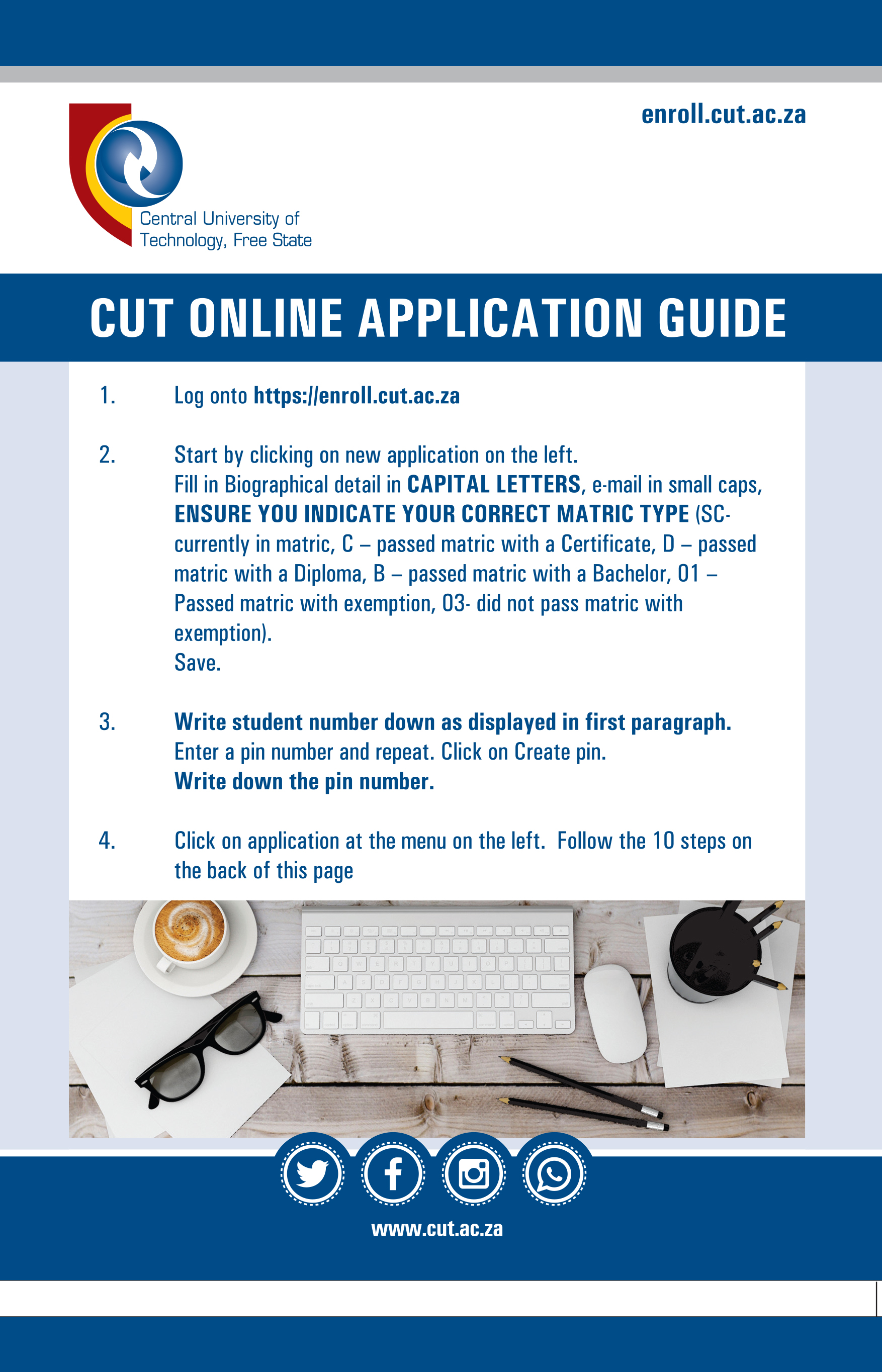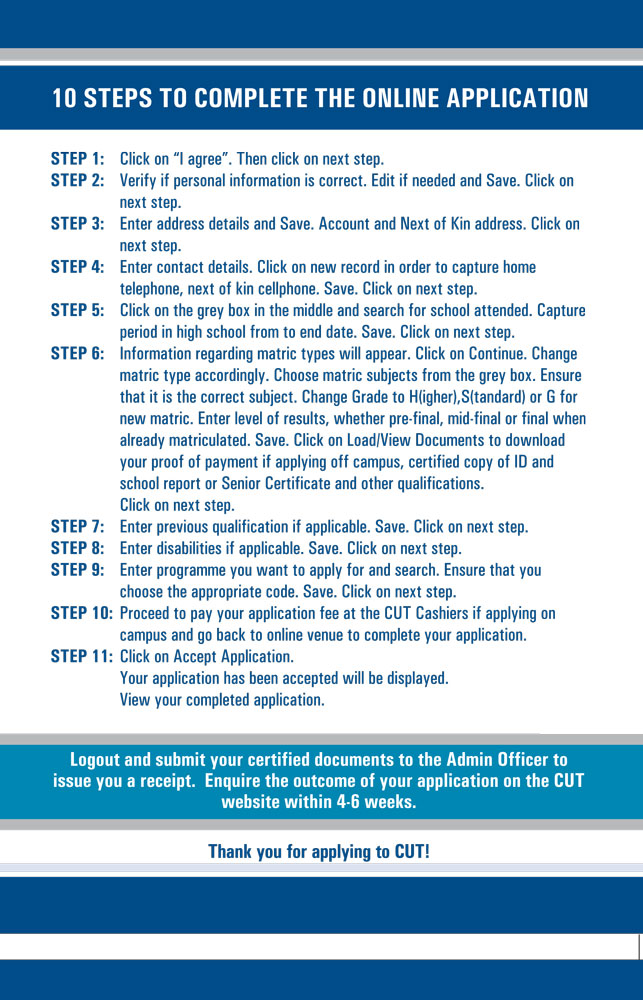 Download or open the Online Application Guide, and follow the steps in the PDF document to complete the CUT application (includes screenshots of the system).
1. Online Application guide (PDF)
2. Go to Online Application