Yes, you can. You have to go through a few science subjects such as anatomy, physiology, pharmacology, microbiology, chemistry, and a little bit of basic mathematics in order to study nursing in full.
Nurses – much like doctors – must be a font of all medical knowledge. They are required to triage patients, administer treatments, perform low-level procedures, carry out tests and provide general care.
They make up the largest element of our healthcare system and carry out a range of different tasks in the course of their duties.
Being a nurse is a demanding but rewarding role, caring for the sick, infirm, or individuals with mental health issues.
According to official figures NHS is short roughly 40,000 nurses. This obviously presents hospitals with something of a crisis when it comes to providing adequate care.
However, for those considering changing careers and training to become a nurse, there has never been a better time.
Of course, you will still have to get a degree in nursing. As with all degree courses you will need to meet the minimum requirements to enrol.
But what do you do if you lack the relevant qualifications?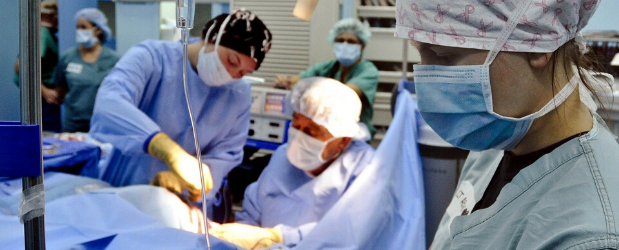 How to start your training
To be a nurse you need to complete an undergraduate degree in nursing. This is non-negotiable purely because you need to know how to care for patients safely.
As with any course you need to meet the minimum requirements. Universities have the power to specify their own entry requirements, but you are likely to need at least two (usually three) A-levels.
You don't need to be a scientist to be a nurse. A good understanding of biology is a bonus but not always essential to get on to the course. Your nursing degree will cover human biology extensively.
Courses often specify preferred or essential A-level or equivalent subjects, such as one science – usually biology. Or a social science such as sociology or psychology.
Equivalent qualifications at level 3, SQAs and Scottish Wider Access Programme certificate are also accepted.
You'll also need supporting GCSEs including English, maths and a science (usually biology or human biology). But check with your chosen universities to confirm entry requirements.
There may be some flexibility if you have relevant work or voluntary experience and/or qualifications in related fields.
Some universities offer a foundation year for those without the necessary entry qualifications.
Foundation courses allow you to start university straight away but adds a full year to your studies – and an extra year of tuition fees too.
This can make an already expensive process prohibitive. You also may not be ready to start studying university from a financial, familial or employment perspective.